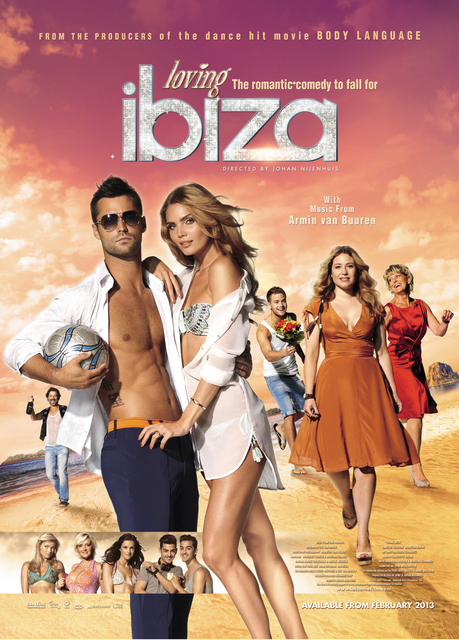 Loving Ibiza
Ibiza! The ultimate party island. The white beaches, the finest clubs, the most famous DJ's and beautiful people.
Theme: In search of true love, nobody wants to be his real age.
Eleven people, four storylines, one island. Everyone has his own reason to come to the island. But what seems: in essence they all go after the same goal.
A feel-good movie for all ages. A film filled with sunshine, humor, and human insights.
Loving Ibiza was the best visited Dutch film of 2013 in The Netherlands.
Producer: Farmhouse Film / Nijenhuis & co
Director: Johan Nijenhuis
Scenario: Tijs van Marle and Annelou Verboon
Dutch website:http://www.ibizadefilm.nl
poster (JPG)
download