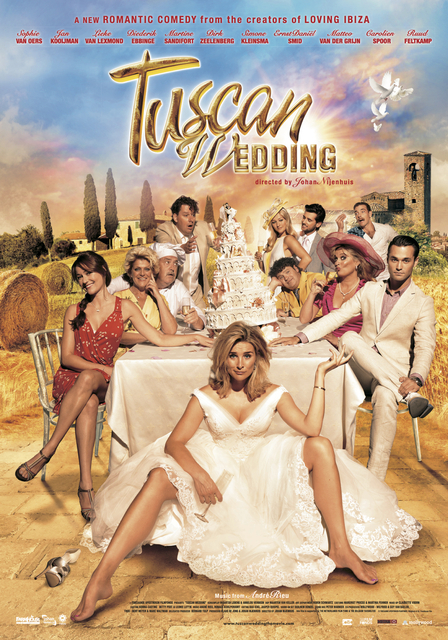 Tuscan Wedding
You only marry twice!
A romantic comedy based on a wedding in Tuscany, Italy.
Tuscan Wedding is the sequel of Loving Ibiza, the best visited Dutch film of 2013 in The Netherlands. In Tuscan Wedding it's all about a young couple and their aberrant friends and family, gathering for an exclusive wedding in the beautiful scenery of sunny Tuscany.
Producer: Farmhouse film / Nijenhuis & co
Director: Johan Nijenhuis
Scenario: Maarten Lebens / Annelou Verboon
poster (JPG)
download