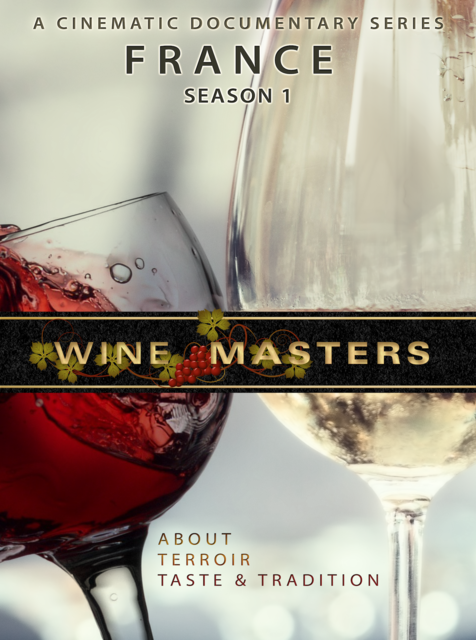 Wine Masters: France IN CIRCULATION
Now available on www.winemasters.tv
Why does the majority of restaurant-goers still order a Chardonnay or a Merlot and not a Bourgogne or Bordeaux? In the first season of the five-part documentary series Wine Masters, we go back to the basics behind famous French grape varieties. Over the four seasons, we visit wine regions such as: Alsace, Bordeaux, Burgundy, Loire, and Rhône.
We discover the how and the why behind the best grape varieties. With the help of each region's most famous wine producer, the consumer learns about the personal drive of the vintners, the origins and history of the best grape varieties and wine. The following wine producers share their story:
Angélus
E. Guigal
Henri Bourgeois
Joseph Drouhin
Trimbach
These wine producers have one thing in common: they all run renowned family businesses. The family members tell us about their collaboration, task division, and succession.
Masters of Wine Jeannie Cho Lee and Tim Atkin give their honest and authentic opinions about each region, variety and producer. They will also explain why certain wines are so popular, what makes them so unique and how the interested wine drinker can make the best choice wine-wise.
In order to get a clear picture of the process, to add more depth and for a more dramatic feel, footage will be shot in the different regions and at the wine producers' at least three times a year.
The Masters of Wine and wine producers will speak English. This approach gives the documentary series an international yet authentic flair.