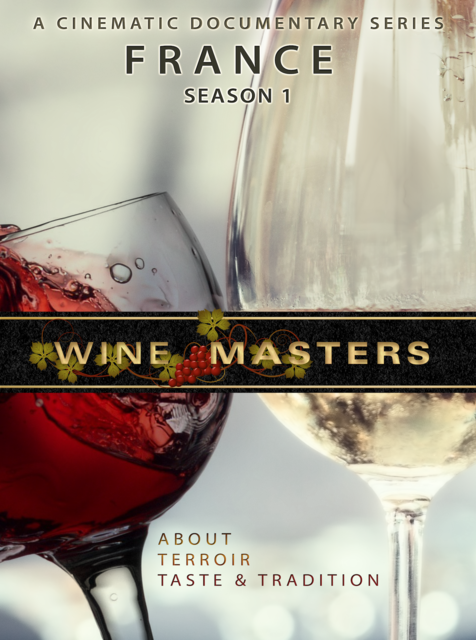 Wine Masters: France
A cinematic documentary series about terroir, taste & tradition.
Watch the full documentary series now on: iTunes, winemasters.tv, Vimeo on Demand, Amazon Prime & Google Play.
SEASON 1: FRANCE
Find out more about the origin of famous grapes and terriors told by the leading wine masters themselves in a cinematic documentary series.
In Wine Masters we go back to the basics behind famous grape varieties. Each season focusses on five different regions in a specific wine country. The viewer gets to know the stories of the passionate families behind the wines.
Two distinguished Masters of Wine, Tim Atkin and Jeannie Cho Lee, share their knowledge and honest yet critical opinions about the regions, grape varieties, terroirs, wines, and wine producers.
We discover the terroir behind the best grape varieties in the following French regions: Alsace, Bordeaux, Burgundy, Loire and Rhône. The viewer will learn about the personal drive of the vintners, the origins and history of the best grape varieties and wine. The following wine producers share their story: Angélus, E. Guigal, Henri Bourgeois, Joseph Drouhin and Trimbach.
Watch the full documentary series now on:
• iTunes
• Wine Masters: www.winemasters.tv (worldwide)
• Vimeo on Demand (worldwide)
• Amazon Prime (USA, UK & Germany)
• Google Play
Season 1: FRANCE (5 episodes)
Duration: 45 min per episode
Language: English, French
Subtitles: English, French, German, Portuguese, Spanish, Mandarin, Russian
Wine Masters Season 2 is currently being shot in Italy and it's release is expected by the end of 2018.
poster (JPG)
download