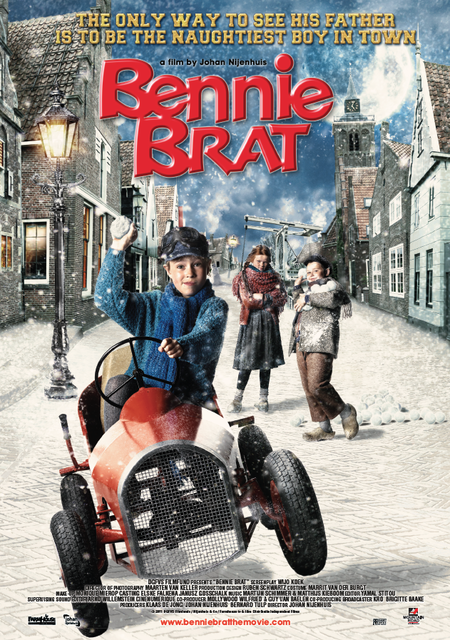 Bennie Brat
Holland, early 1930s, a small fishing-village. It's winter, just before Saint Nicolas (the Saint who's known as the friend of children) will arrive from Spain, like he does every year to stay in Holland for 3 weeks to celebrate his birthday with all the children.
Seven year old boy Bennie misses his father that works oversees, in Spain. Bennie feels that his poor mother and older brother are better off without him and he decides to look for his father in Spain. He tries to achieve this by writing his name in Saint Nicolas "Big Book" in the "naughty boy" section, because Saint Nicolas is known for taking naughty children with him back to Spain to teach them a lesson and to bring them back next year. But Saint Nicolas knows children, so would he fall for Bennie's trickery?
A timeless feelgood story for the whole family!
Producer: Farmhouse Film / Nijenhuis & co
Director: Johan Nijenhuis
Scenario: Wijo Koek, Maarten Lebens, Pieter Bart Korthuis
Foreign sales: Daniëlle Raaphorst / Incredible Film
Dutch website: http://www.benniestoutdefilm.nl/
More info on IMDB
poster (JPG)
download